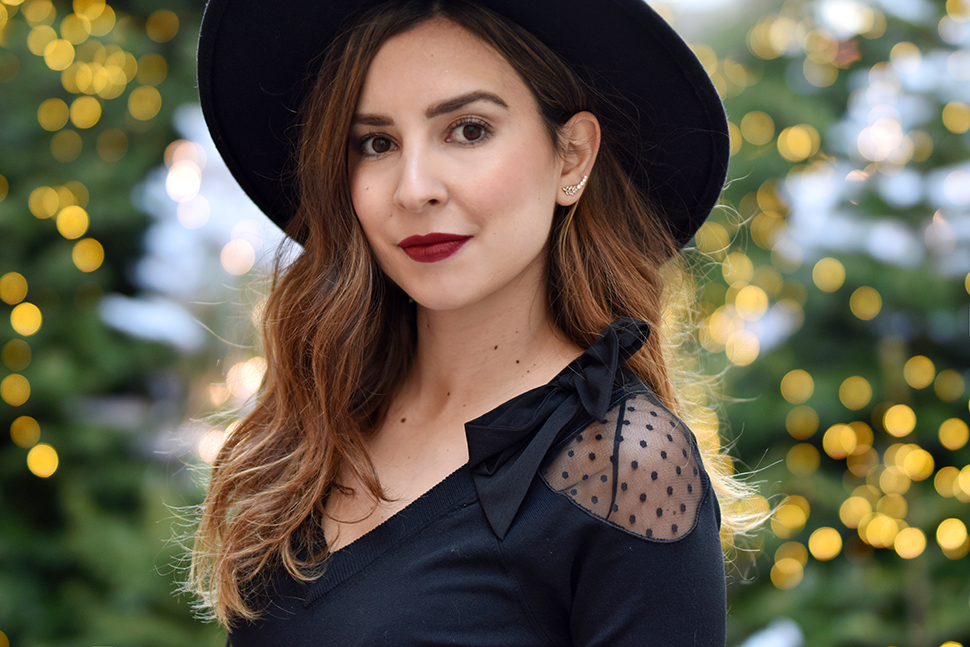 ♫♪♫ The Alan Parsons Project – Eye in the Sky ♫♪♫
Une, deux et trois possibilités de tenues de Fêtes en (presque totalement) Kookaï ! J'avais peu de temps pour immortaliser ces looks avant les Fêtes. Aussi, après le premier shooting sous notre sapin, c'est chargée de mon matériel photo et d'un grand cabas avec les vêtements dedans que je suis partie à l'assaut de Paris et de ses rue dénuées de voitures. Ma bête noire pour les photos !!!
Comme je vous l'expliquais dans cet article sur ma manière de me prendre en photos seule, il y a eu ce jour là beaucoup de compliments, de sourires, de mots d'excuses de la part des gens qui passaient entre l'appareil et moi (on les pardonne, j'étais dans le passage… Ha ha!) Je vous ai glissé une photo « cadeau » à la fin… Les petits rigolos sont partout.
En attendant mon prochain article voyage qui arrive ici dimanche, j'espère que vous prendrez le temps de me dire dans un commentaire quelle est votre tenue préférée, parmi les trois. Excellent début de week-end à toutes.
One, two and three possible evening outfits in (almost totally) Kookaï ! I had little time to immortalize these outfitss before the holidays. Also, after the first shooting under our Xmas tree, loaded with my photo equipment and a large shopping bag with the clothes in it, I went to Paris and its streets devoid of cars. My black beast for the pictures !!! As I explained to you in this article about my way of taking pictures myself, there was a lot of compliments, smiles, words of apology from people passing between the camera and me (we forgive them, I was in the way… Ah ah!) I added a « gift » picture at the end… Little funny guys are everywhere.
While waiting for my next travel post, coming this Sunday, I hope you will take the time to tell me in a comment which one is your favorite outfit, among the three. Have a geat weekend !
SHOP UNE PAIRE D'ESCARPINS MAGIQUES :


Premier look : je porte le top col v plumetis, la jupe Jacquard Star et des escarpins dorés H&M (ancienne collection :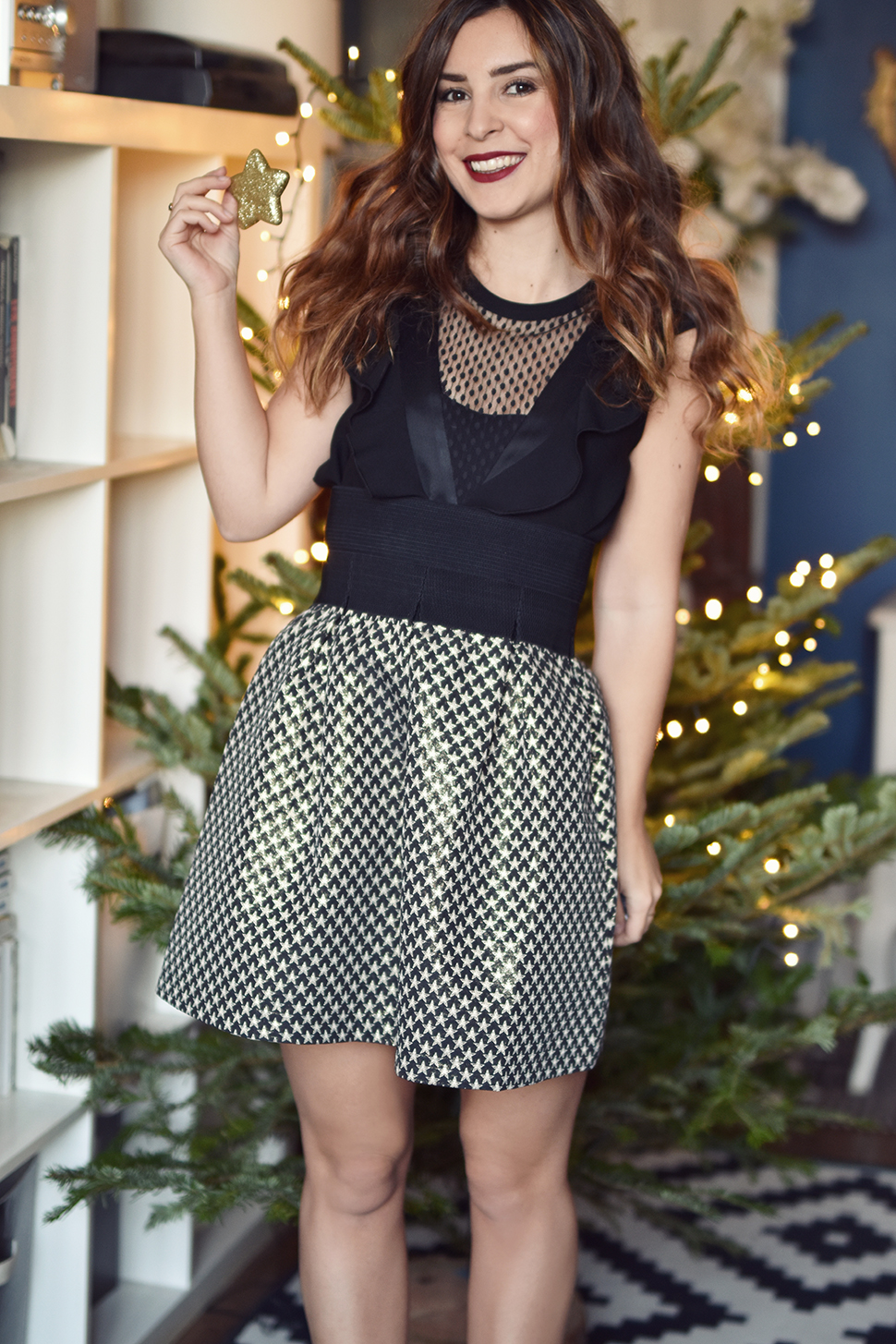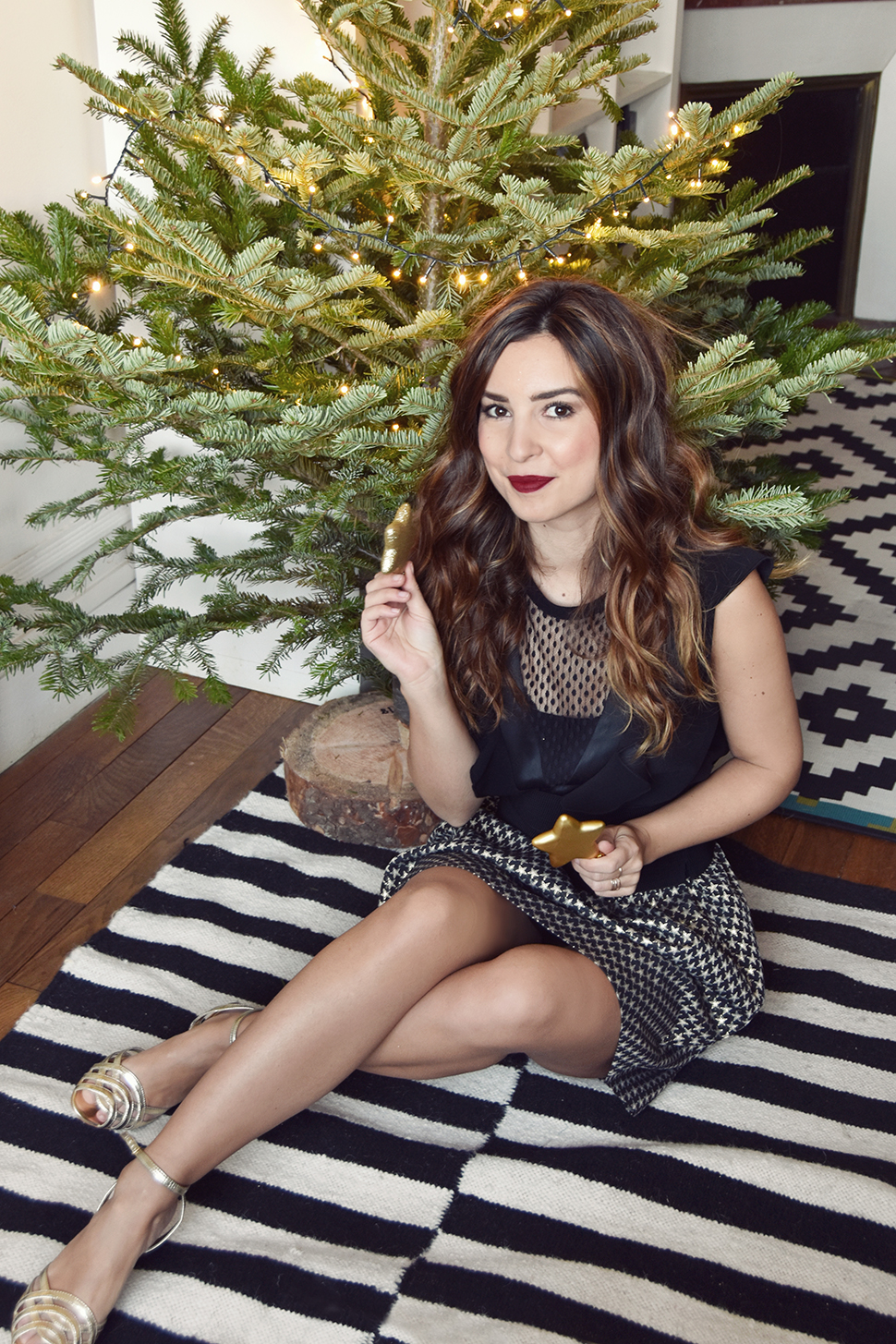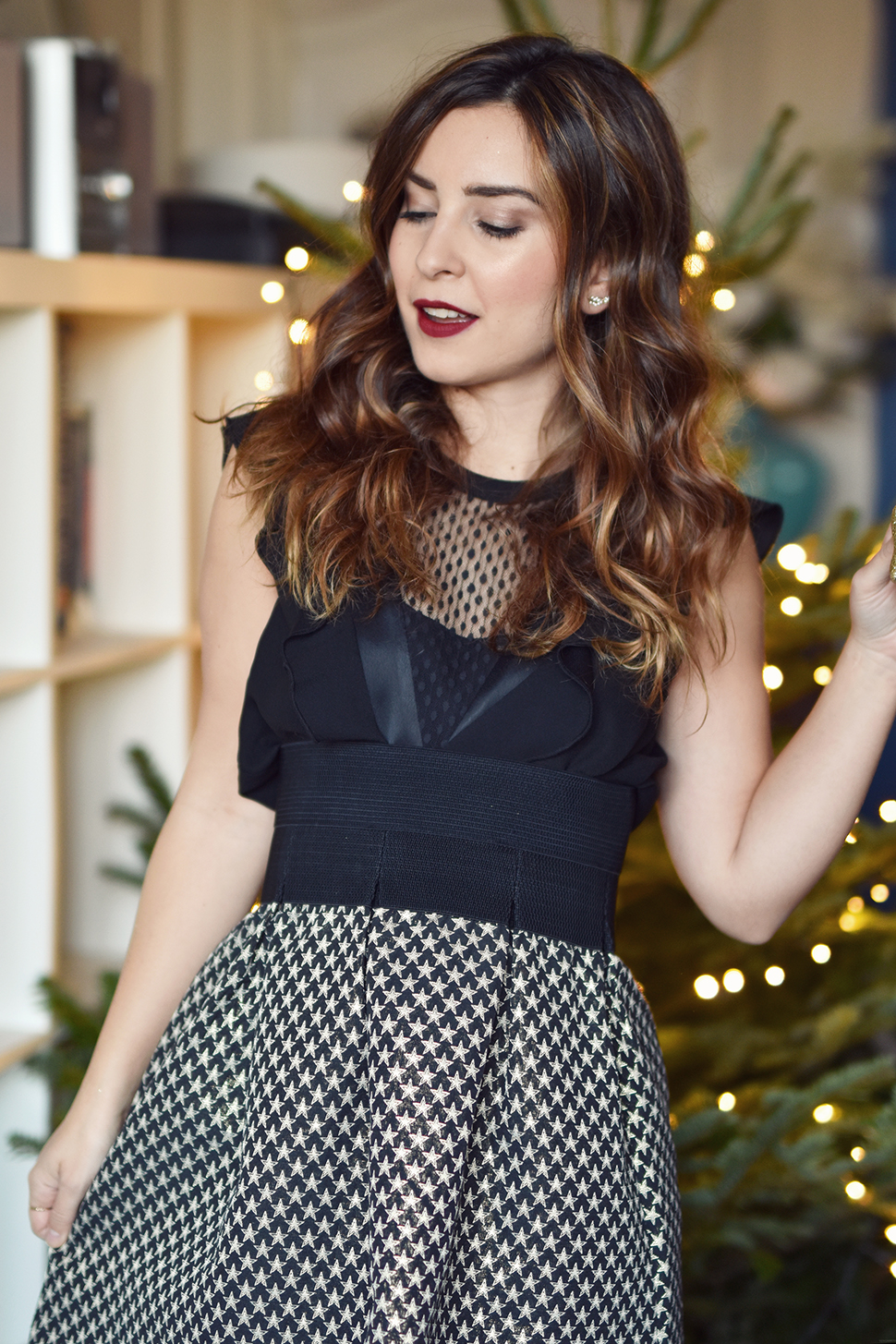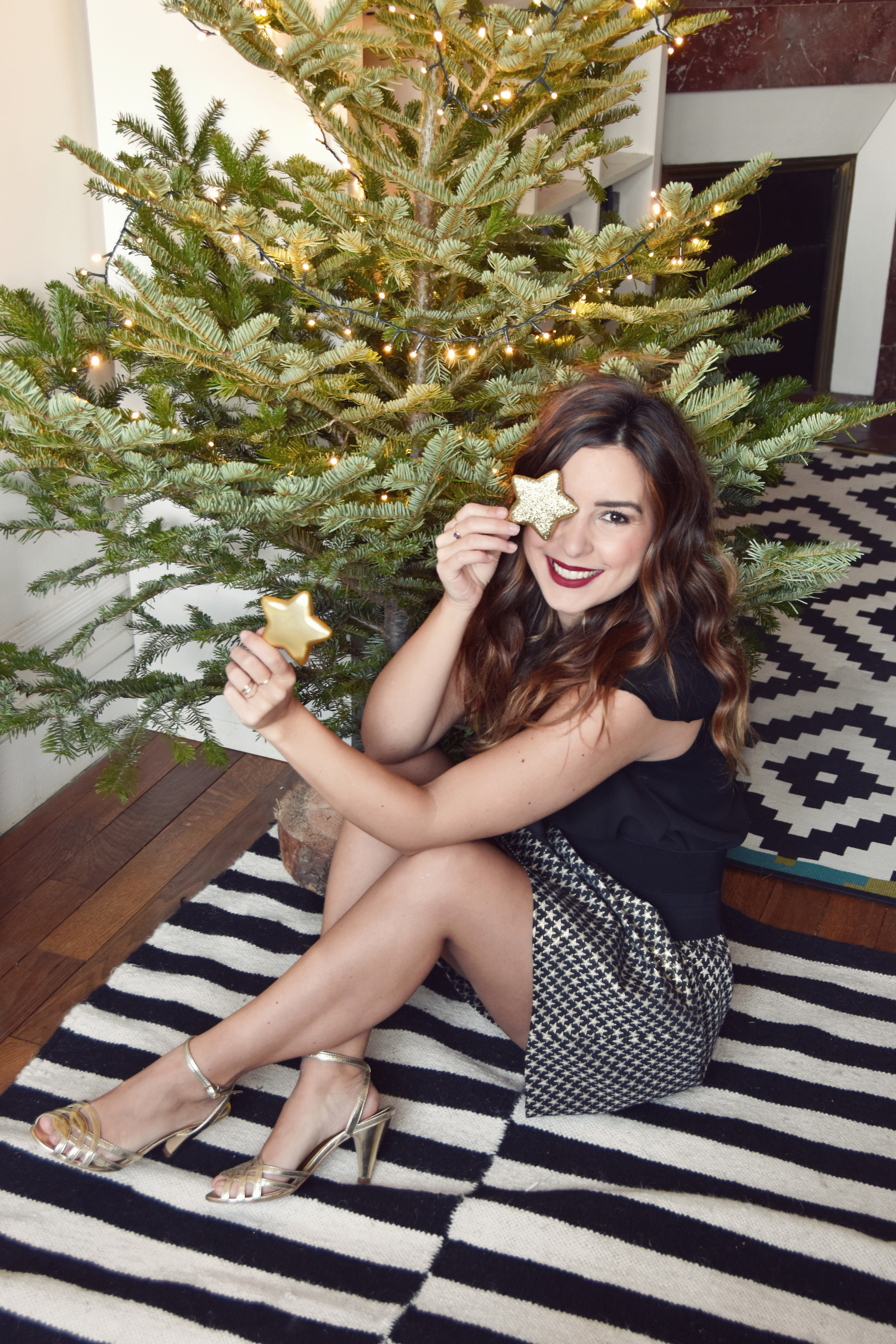 Deuxième look, je porte la combinaison noire dentelle, le Pardessus tricolore, le bomber à sequins Pimkie et des escarpins Naf Naf (ancienne collection) :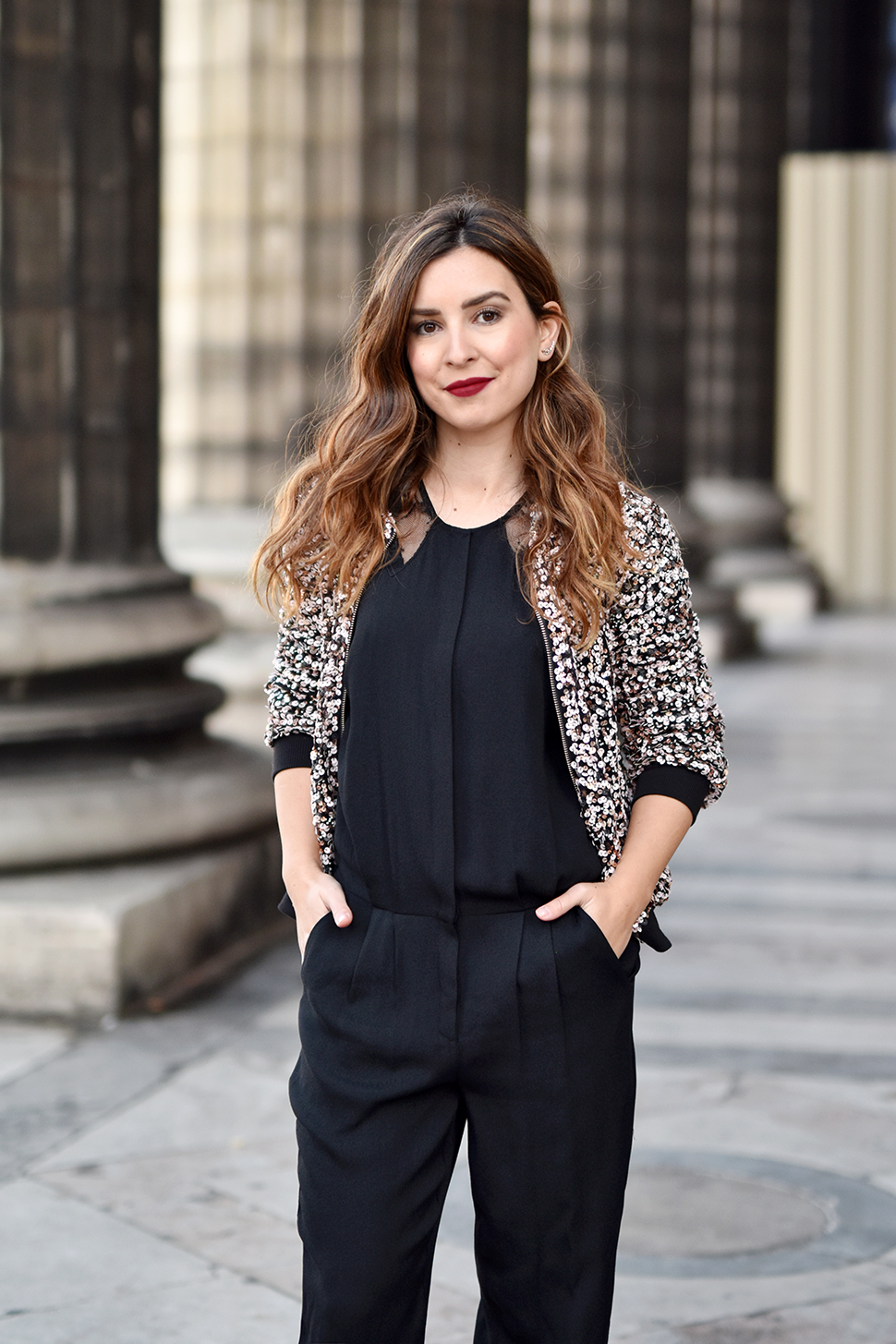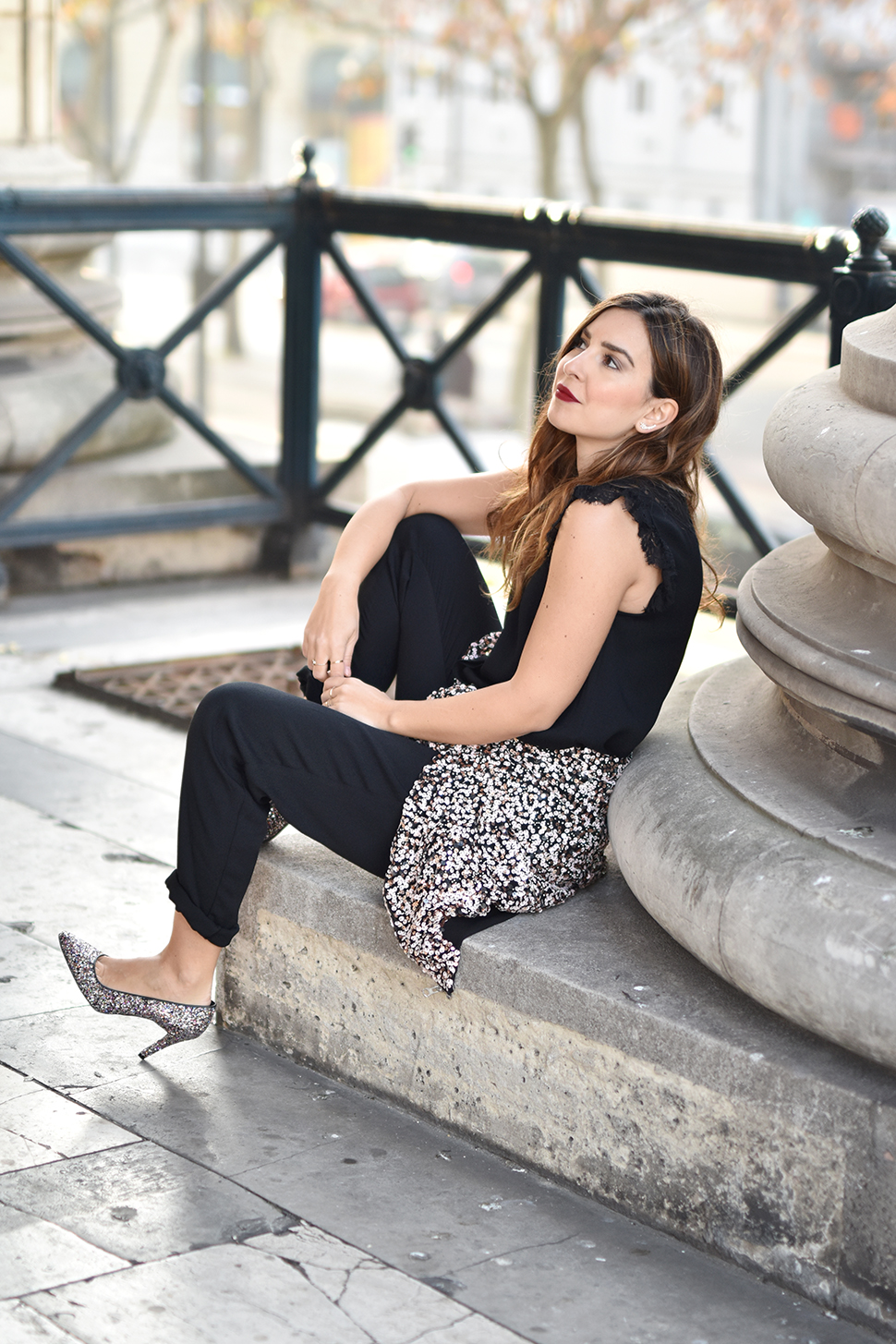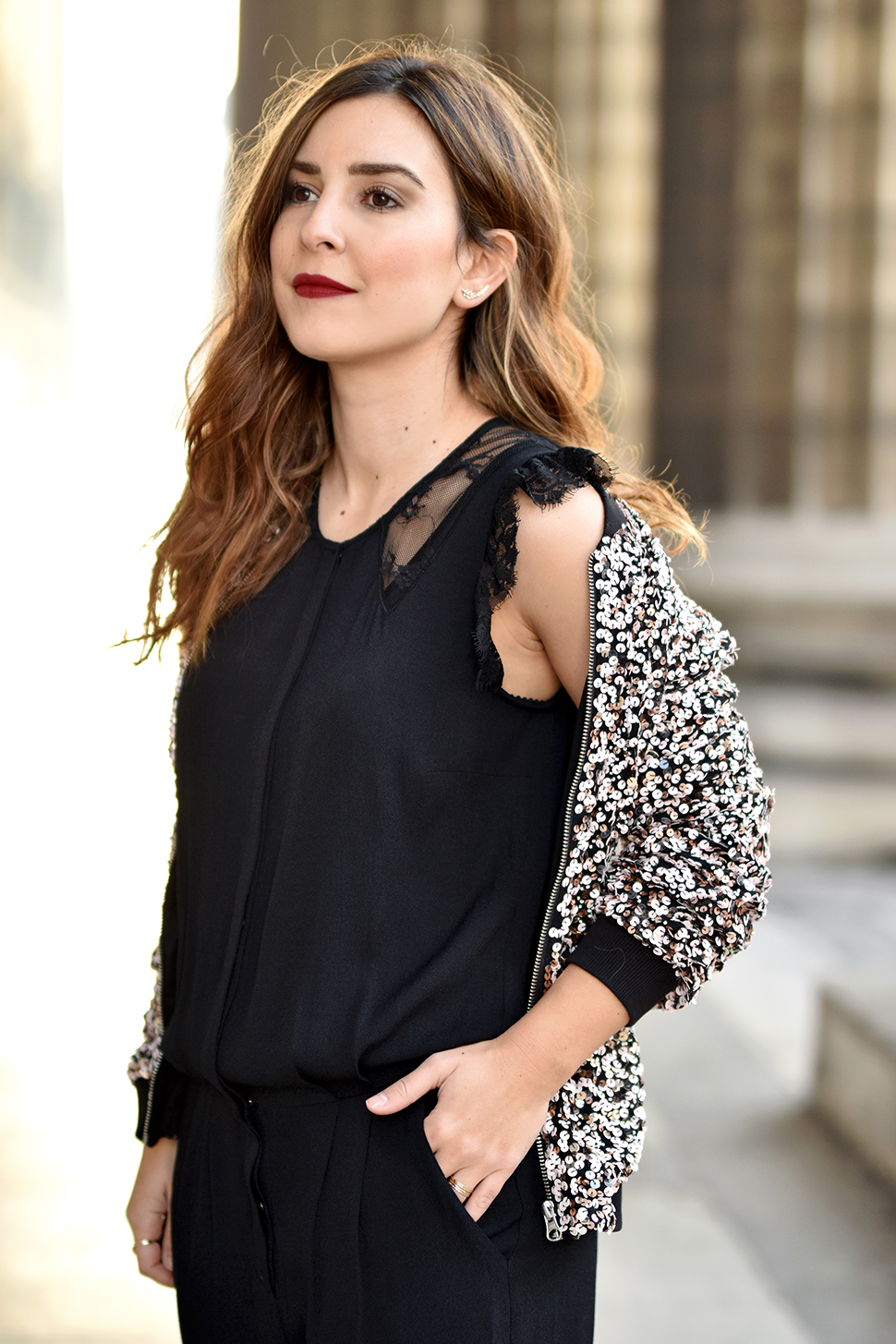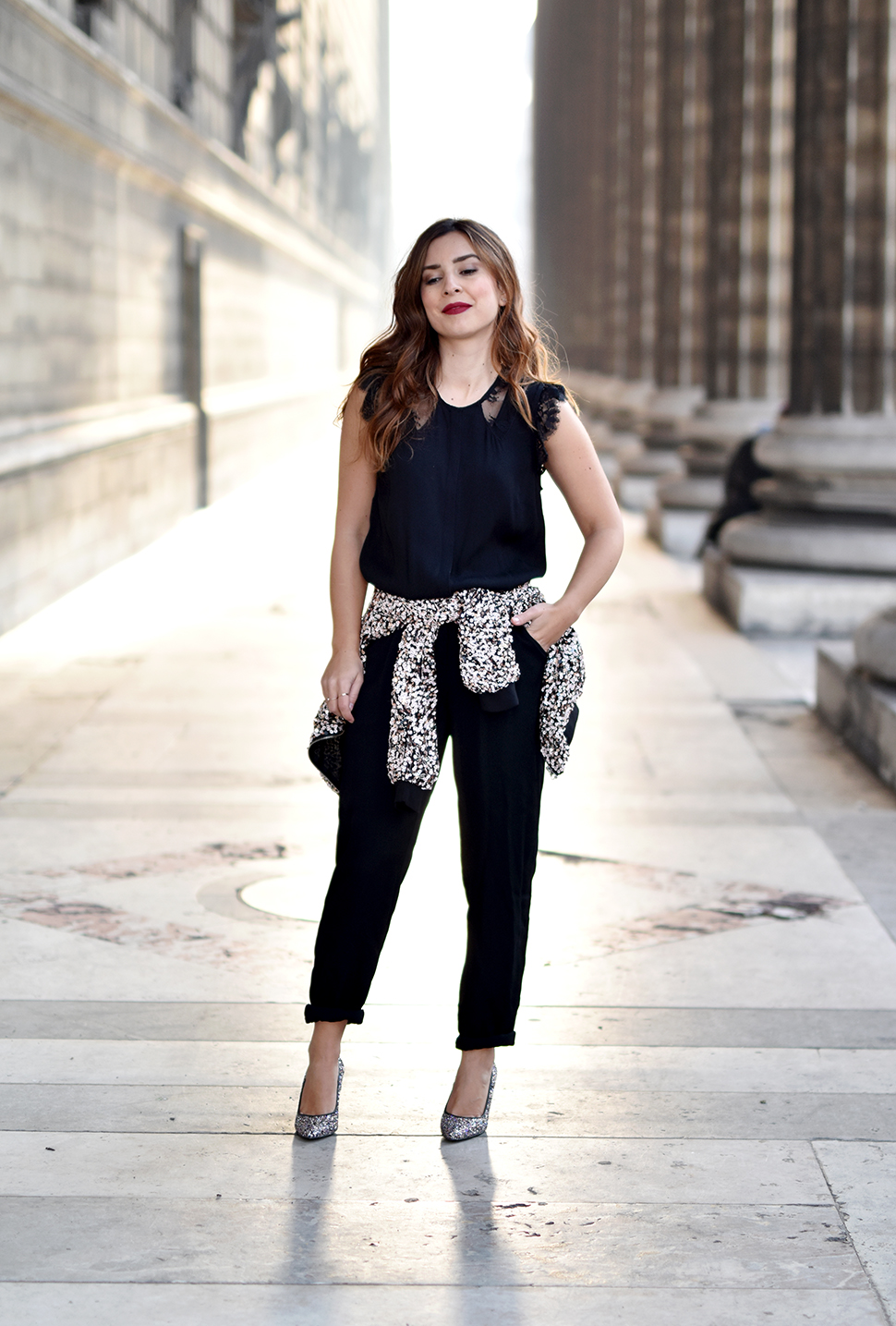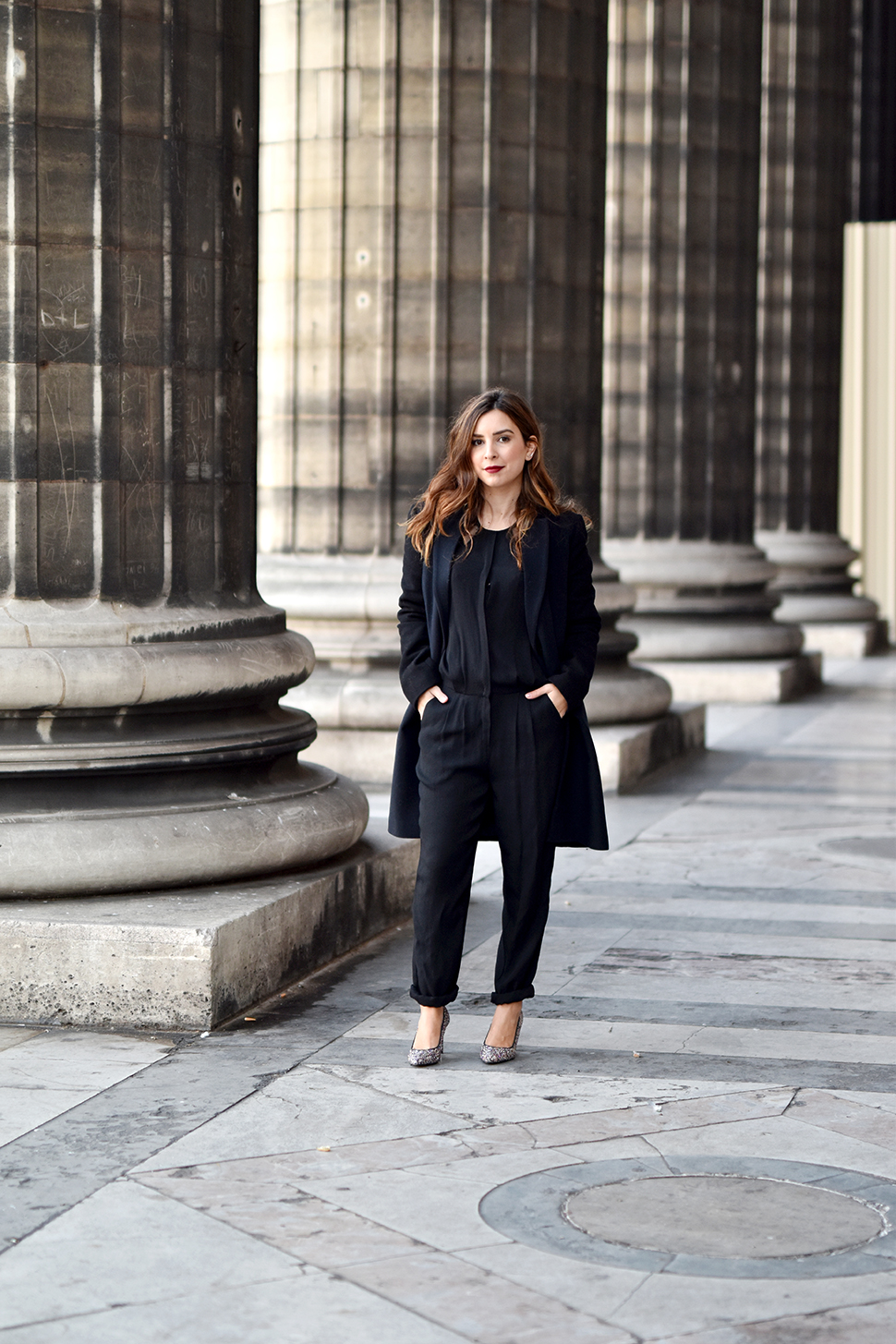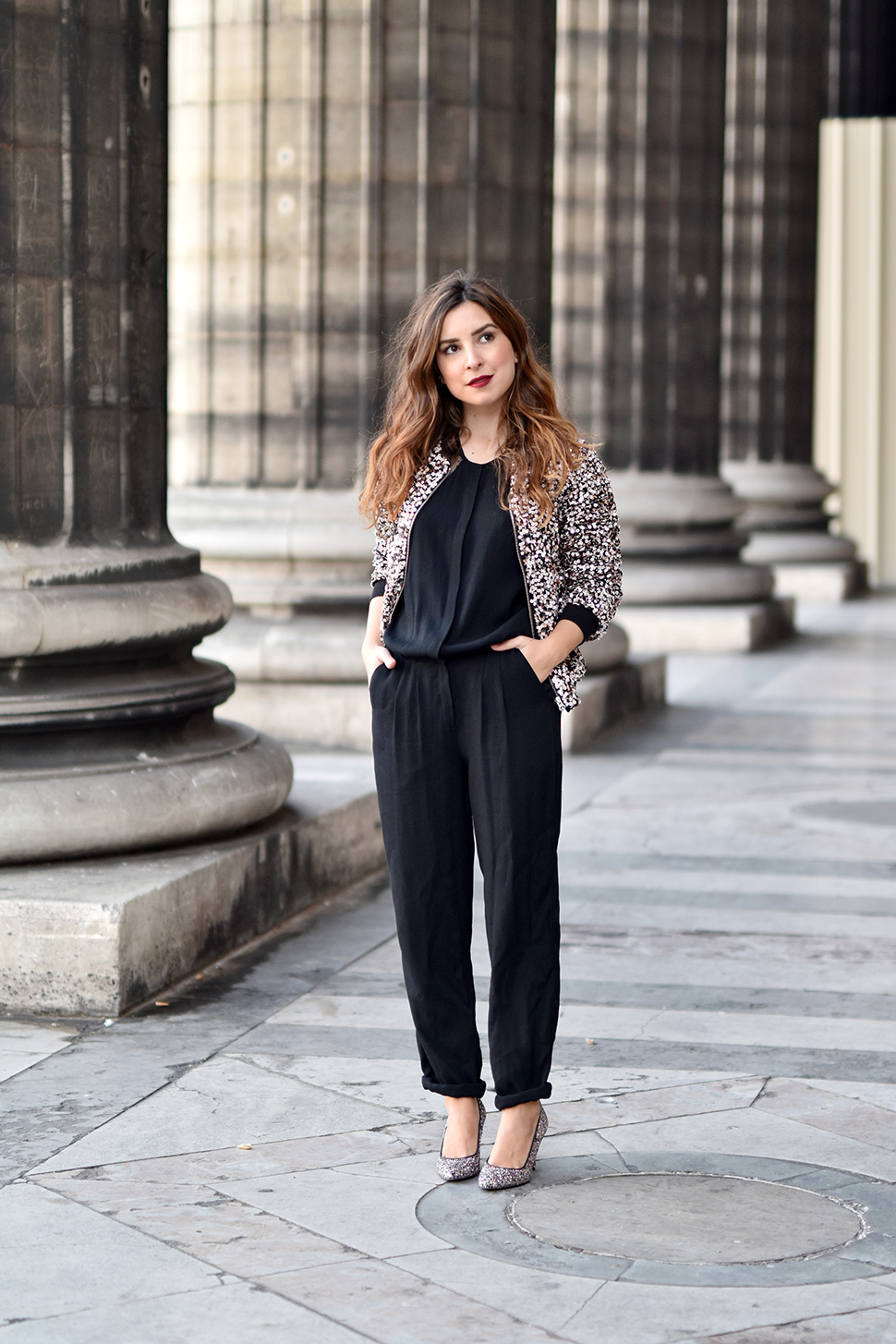 Troisième look, je porte un chapeau Zara, le pull épaule plumetis, la jupe plissée lamée, le Teddy Jacquard et ces boots en simili :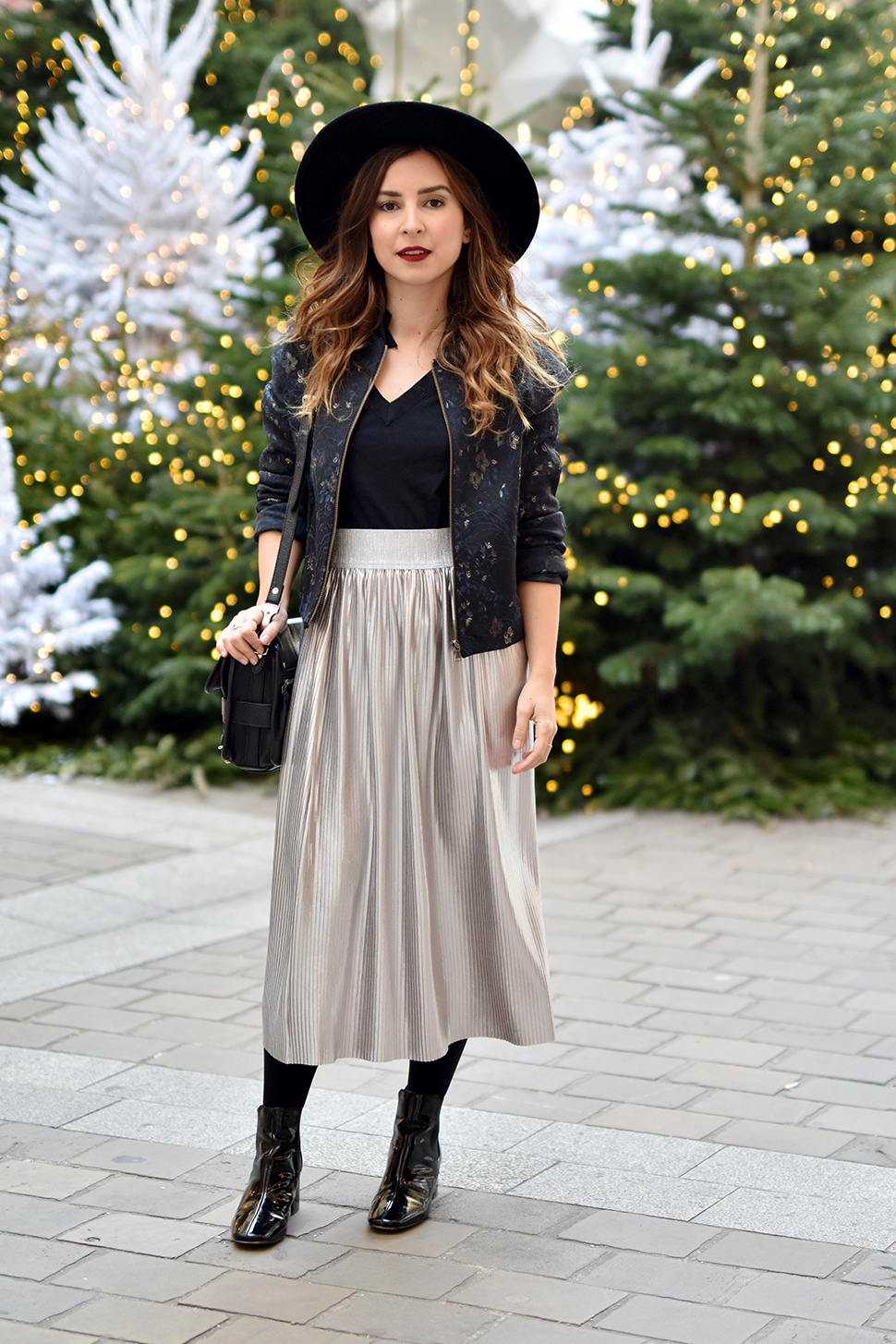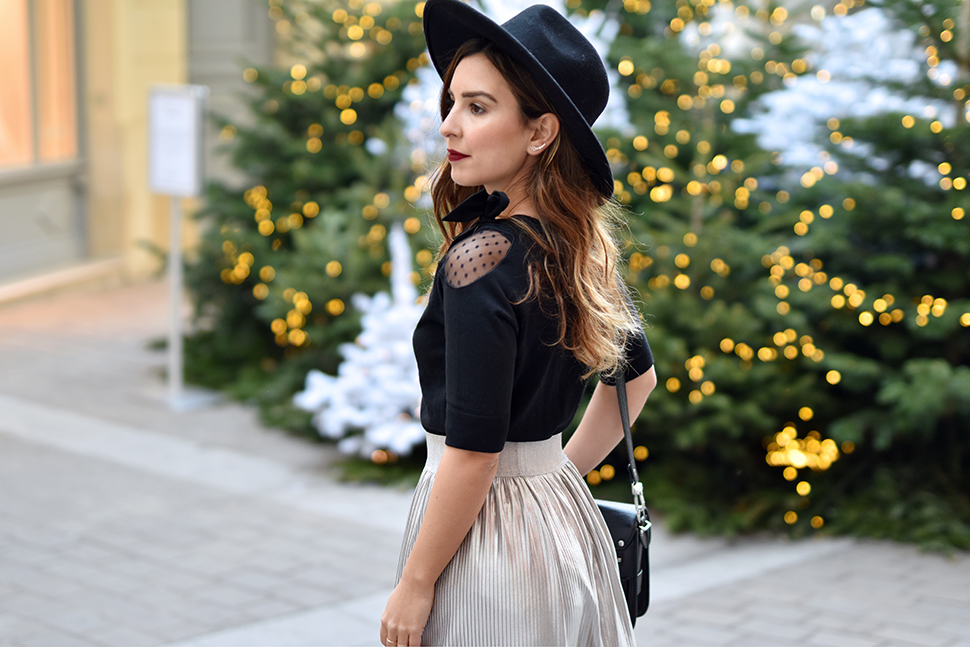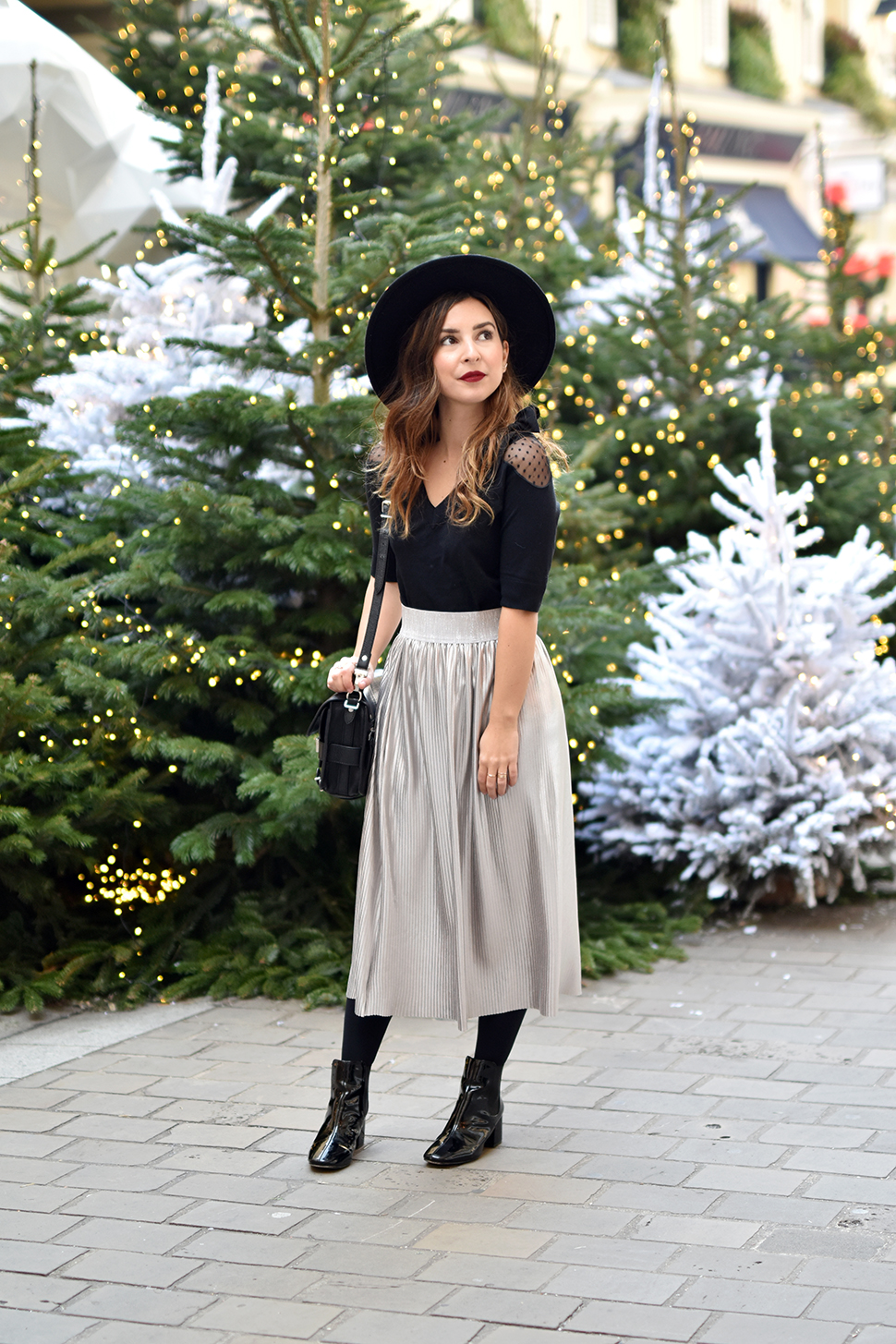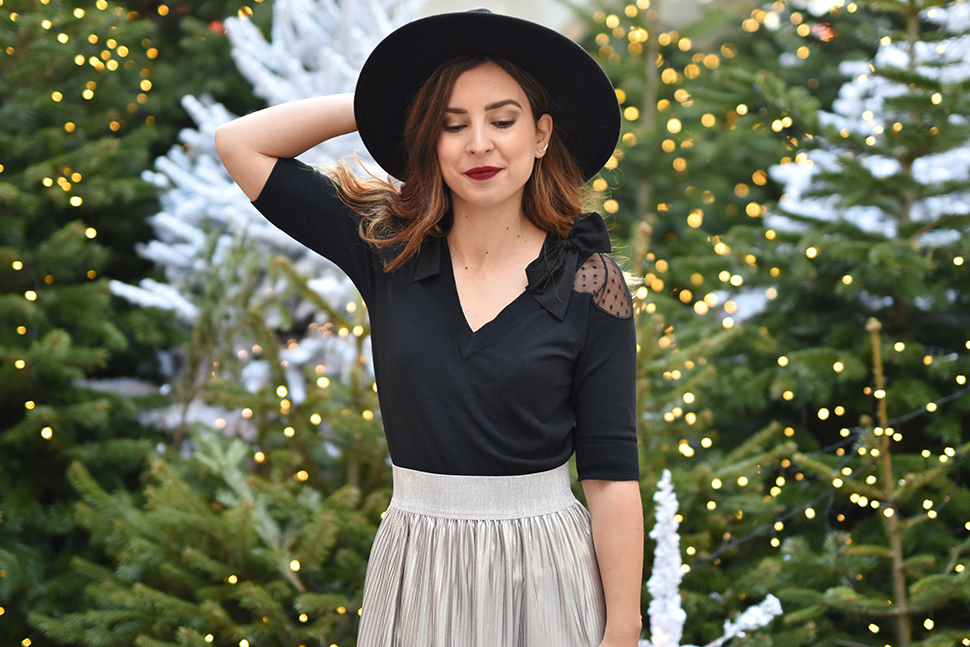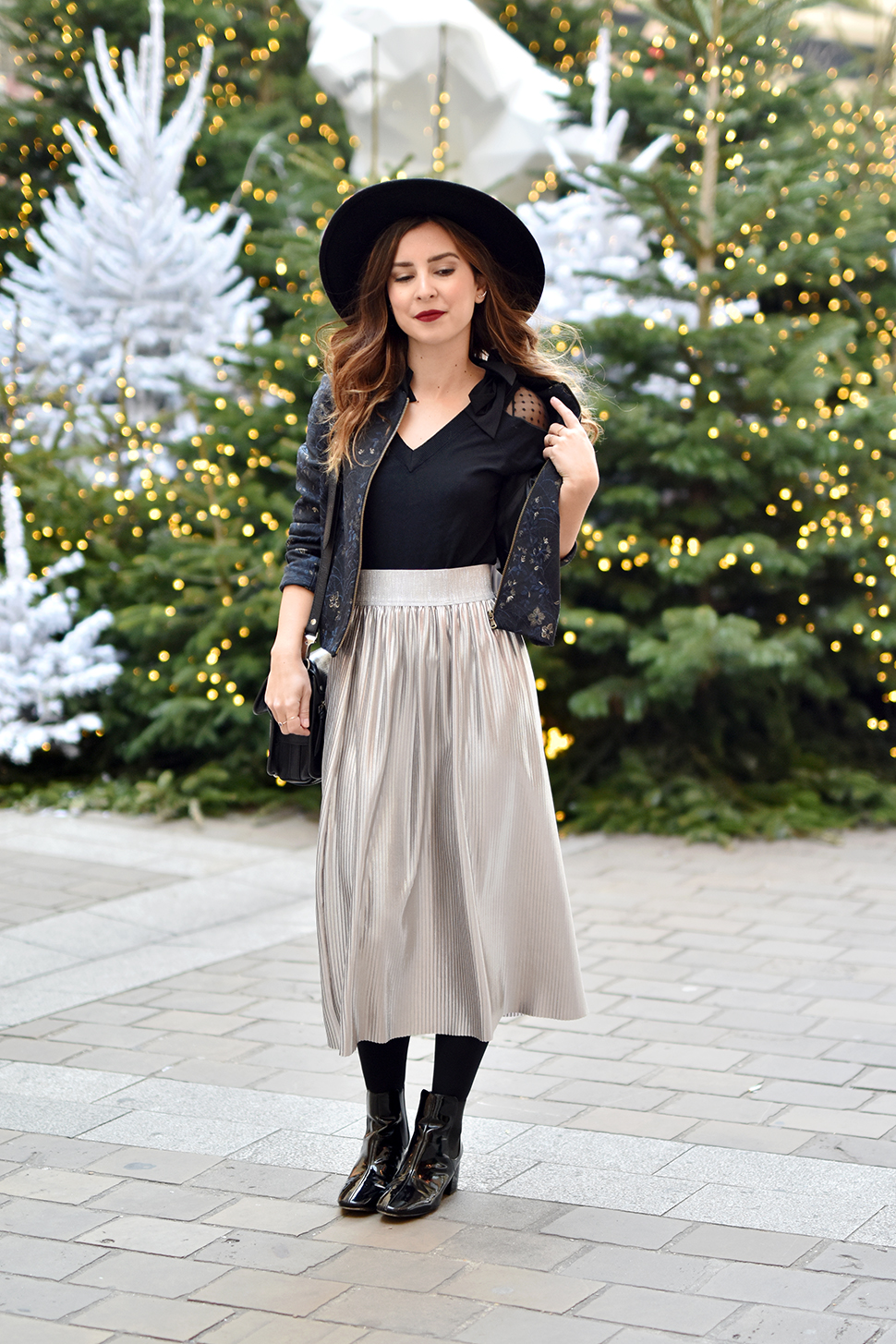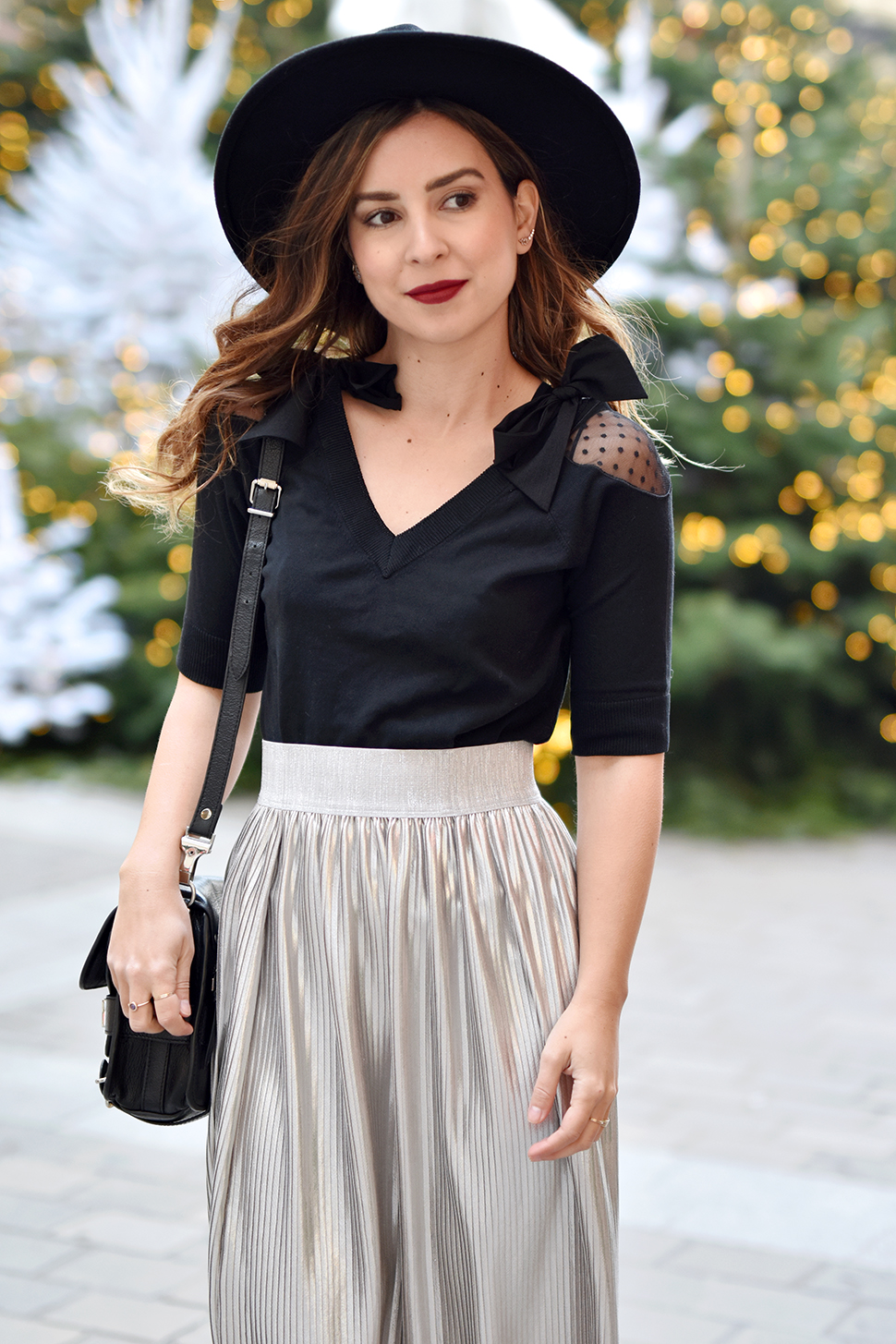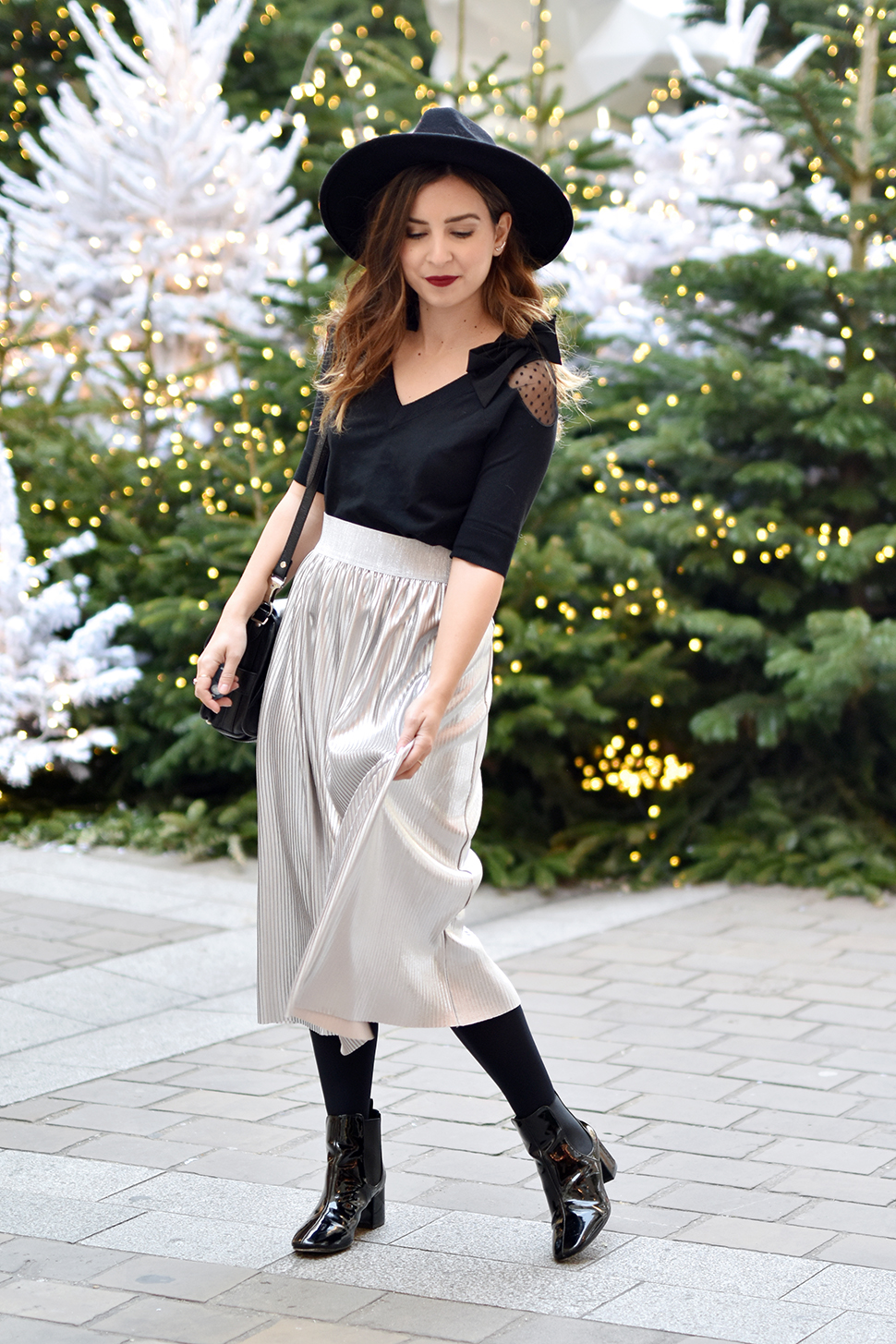 Cadeau ! :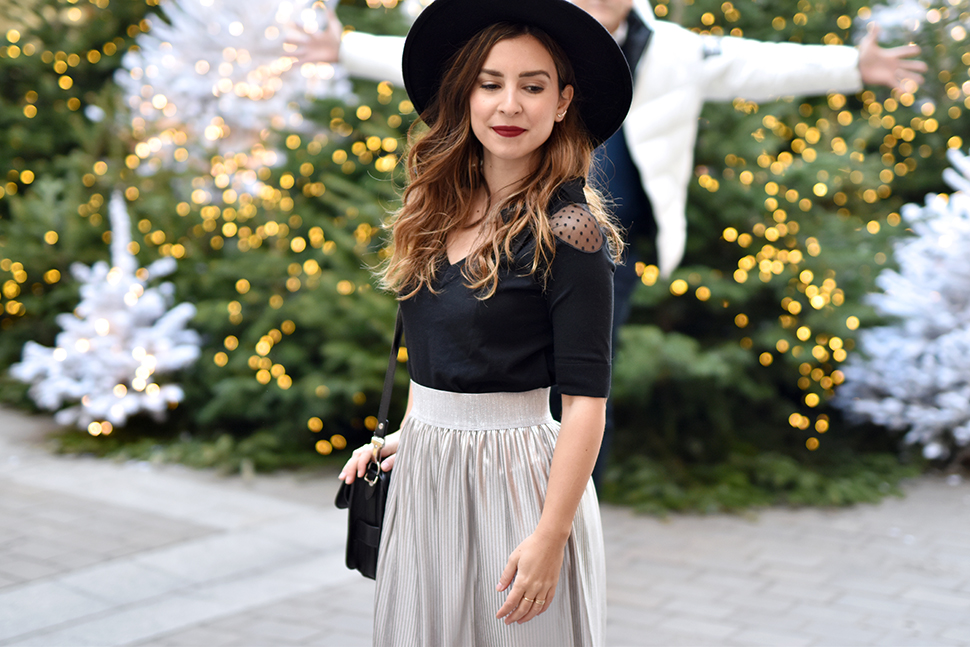 {article sponsorisé}
SHOP UNE PAIRE D'ESCARPINS MAGIQUES :